Kingdom Building Projects
Kingdom Building Projects
Humanitarian building projects are currently underway at The Dream Center, a community outreach center for Native American children, teens, and adults. Mission teams come and go all summer long, lending hands and showing support for these humanitarian building projects.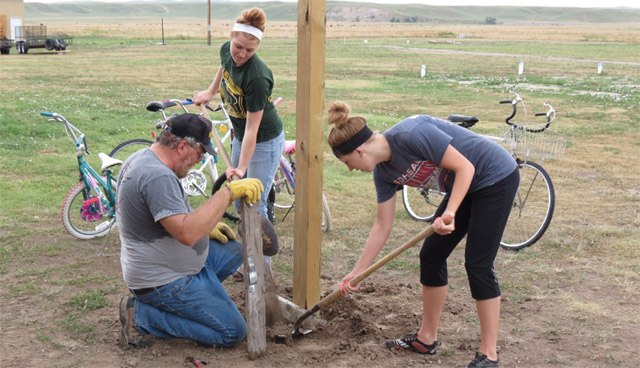 Multi-Purpose Building
The existing main building and basketball court will be expanded upon, resulting in a 60,000 square foot facility. The addition will include a roller rink, an indoor basketball court, and an indoor volleyball court to foster a fun, active, and positive environment for Native youth. This portion of the community outreach center will also feature an internet café and Lakota language center to open the lives of these Native children up to the outside world, while also maintaining ties to their rich Lakota culture.
School dropout rates on Pine Ridge Indian Reservation are 72%. The idea of including a virtual high school in this phase of WAEM's humanitarian building projects is directed towards making sure all Oglala Lakota youths are given tools and support for earning their GEDs. Dropout rates are sure to decline with a positive learning environment, mentorship, and the appropriate technology.
Circle of Love
The Circle of Love is one of WAEM's most exciting new humanitarian building projects! To learn more about this residential Pine Ridge children's home
Indoor Cafeteria
Currently, all meals are prepared in a small, enclosed kitchen, and all meal services are conducted out-of-doors in an open pavilion. Even during inclement weather, we serve outdoors and ward off the wind and temperatures with tarps and propane heaters. While we make this situation work, it is far from ideal.
WAEM wants to feed more Lakota families! Our goal is to give 250 people a comfortable place to eat, out of the elemental weather.  The indoor cafeteria will provide a sheltered, temperature-controlled dining space, allowing WAEM to feed and provide comfort all year long. The cafeteria would also have a basement to be used as a safety shelter during dangerous storms.
Multiplex
WAEM is excited to introduce an outdoor multiplex to its list of upcoming humanitarian building projects. To further enhance the environment of activity, health, entertainment, learning, safety, and growth, the community outreach center envisions an outdoor sports complex featuring professional baseball and soccer fields. More information to come…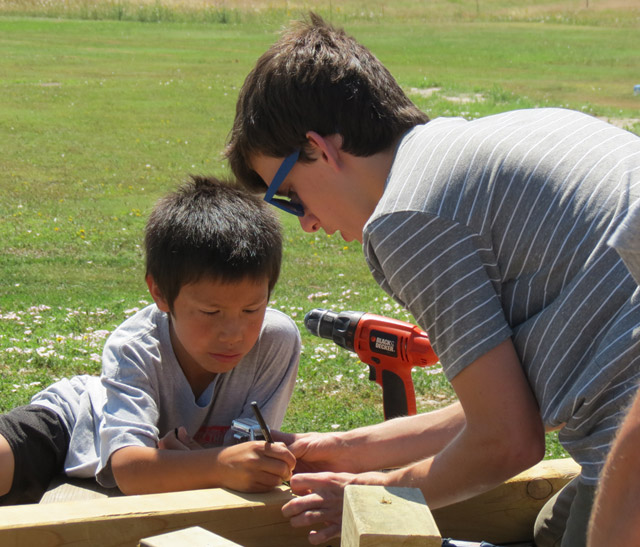 Green House
Diabetes on Pine Ridge is 80% higher than the U.S. national average, and part of this problem can be attributed to a diet that doesn't foster the body's natural abilities to heal. In an economic setting where many of life's necessities are hardly met, nutrition is often a secondary concern. As one native man said, "finding a fresh crisp apple seems like finding a gold nugget."
The community outreach center greenhouse will promote healthy, natural food sources to Lakota children and families, focusing on the sustainability of agricultural and the benefits of fresh fruits and vegetables. It will also teach the art of greenhouse growing and eating to these undernourished Lakota families. One of the most "fruitful" of our humanitarian building projects, the greenhouse will bring blessings to many here on the reservation.